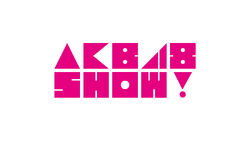 AKB48 SHOW! (エーケービー フォーティエイト ショウ) is a variety show produced by NHK and airs at BS Premium and NHK World Premium since October 5th 2013. The show features main 48G groups AKB48, SKE48, NMB48, HKT48 and Nogizaka46 (who helds Nogizaka46 Show on every N46 release).
Website
Ad blocker interference detected!
Wikia is a free-to-use site that makes money from advertising. We have a modified experience for viewers using ad blockers

Wikia is not accessible if you've made further modifications. Remove the custom ad blocker rule(s) and the page will load as expected.