Welcome to AKB48 Wiki
The wiki about AKB48 and Sister Groups anyone can edit

50,777 edits • 1,758 articles • 7,559 files uploaded • 7 active users since January, 2010
Random Members


AKB48 Wikia 5th Anniversary
Recent ALL48 News
July 29, 2015 - NGT48's 1st Generation members announced

The final auditions to choose the first members of NGT48 have taken place. NGT48 is AKB48's latest sister group, and will be the fourth currently active 48 Group in Japan. The auditions had 5,850 applicants, and 74 candidates were chosen to participate in the final screening. Ultimately there were 22 girls who successfully passed the auditions. The ages of the winners range from 12 to 20 years old.
NGT48's 1st Generation will also include former AKB48 member Kitahara Rie, who has been transferred to the group and appointed as captain. AKB48's Kashiwagi Yuki will hold a concurrency with NGT48. Nishigata Marina and Ogino Yuka, both added to the AKB48 Group from the AKB48 Group Draft Meeting 2015, will also join the new group. NGT48's theater will be soon opened at the Lovela Bandai 2 in Niigata. NGT48's debut will mark the first new Japan-based 48 Group to be launched since HKT48 in 2011.
July 28, 2015 - Nogizaka46 achieves their highest first week sales yet

On July 22, AKB48's "official rival" Nogizaka46 released their 12th single Taiyou Knock. In a week the single sold approximately 610 thousand copies, and topped Oricon's charts. This is the most singles that Nogizaka46 has sold in a week, and is their 11th chart-topping single. The group now stands in third place in the number of consecutive No.1 releases. Taiyou Knock is also notable as the theme song of Hatsumori Bemars, the first drama starring Nogizaka46 members.
July 21, 2015 - NMB48's latest single ranks first on Oricon charts

03:36

【MV】ドリアン少年(Short ver.) NMB48 公式

NMB48's 12th single Durian Shounen was released on July 15. It debuted at the top of Oricon's weekly single rankings. Durian Shounen had first week sales of over 370 thousand copies. It is the tenth chart-topping single that NMB48 has released. NMB48 is the fifth female group to achieve this milestone, after Morning Musume, AKB48, SKE48, and Nogizaka46. Durian Shounen is centred by Team N member Sutou Ririka, who is a 1st Generation draft member. This is the first time any AKB48 Group single has had a drafted member as the center.
July 19, 2015 - Kuramochi Asuka announces graduation

AKB48 Team B member Kuramochi Asuka will be graduating from the group. Her graduation concert will be held on August 17. Kuramochi joined AKB48 as a 4th Generation member in 2007. She is a member of the sub-unit French Kiss, and has released a solo single. During the AKB48 Group Dai Sokaku Matsuri, she was appointed as captain of Team B. Kuramochi discussed her experience of being a captain, stating that she was able to look after each member. She felt her job was done after seeing how her juniors had grown, and the team had been brought together.
After a captain change was announced in the AKB48 Spring Team Shuffle 2015, Kuramochi decided to graduate. She wanted to leave the group while still a member of Team B, which she had grown to love. After graduation, Kuramochi aims to become a sportscaster. She stated that she wants to be able to deliver the words of athletes and those who support them through her own words. Kuramochi also wants to pursue a career acting in stage plays.
Latest ALL48 Concert and Events
Concerts

Events
Important Editing Notes
Regular Wikipedia entries do not contain links to song and album titles, but as this is a music and media focused site please mark all songs, singles, albums, genres, soundtrack appearances, and so forth as links.
If a page (such as Saeed Yokota Erena and Yogi Keira) has an alternate spelling, please make a redirect page for the alternate one. How to use redirects can be found Help:Redirects.
More editing notes and tutorial links can be found on the Help page.
AKB48 Wiki Admins
AKB48 Wiki Admins
Username
Groups
Total Edits
SweetS30
bureaucrat, sysop
8,707
Sijfer
sysop
25,557

10pxe/nCNI3JUEP3Y1
Sister Wikis
AKB48 Wiki International
Recent Music Videos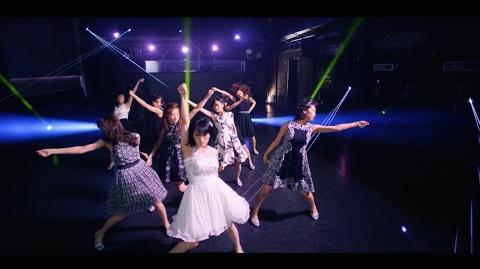 Release Date: October 7, 2015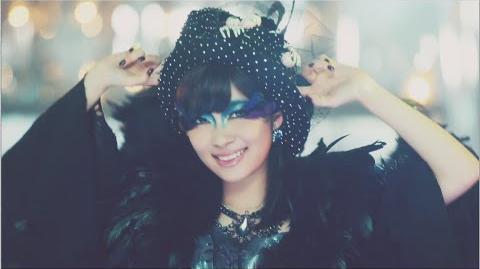 Release Date: August 26, 2015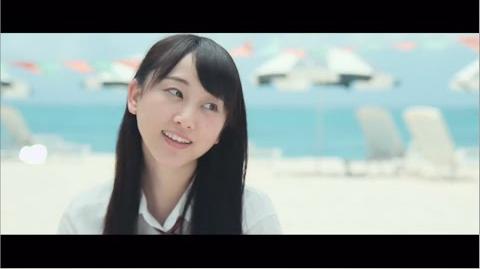 AKB48 Wiki Rules
When editing the pages, you may either add to previously written material or make revisions. Respect what others have written on the wiki.
Before creating a new page, check to make sure that the topic is not already covered.
Do not create pages that are not related to AKB48 or the sister groups. To discuss a 48 group member or event, create a blog post or start a forum topic.
Use proper spelling and grammar when editing articles.
Any factual information that is posted must be accurate.
The pictures posted on pages have to be a reasonable size, and cannot be too big.
Do not re-upload pictures that have already been uploaded or posted.
Do not erase the information or pictures on the page of another user. Also, do not not remove pictures from members or singles/albums pages.
Use appropriate language. Do not use any language that could be interpreted as offensive to others.
There is no competition or conflict intended among the users. Have fun editing this wiki!