Welcome to AKB48 Wiki
The wiki about AKB48 and Sister Groups anyone can edit

61,711 edits • 2,329 articles • 11,520 files uploaded • 5 active users since January, 2010
AKB48 Group Graduates
AKB48
SKE48
NMB48
HKT48
NGT48
JKT48
SNH48
GNZ48
Nogizaka46
Recent ALL48 News
January 27, 2017 - Jessica Vania announced graduation
JKT48 Team J Member, "Jessica Vania Widjaja" Announced her Graduation during Team J Theater Stage "BELIEVE". The theater performance was also her seitansei. To the fans, she thanked for all the projects that have been made and for the support over the years. She said, "I will regain my dreams in music. My heart wanted to play music."

January 25, 2017 - AKB48 released their 9th album, Thumbnail

AKB48 8th album "Thumbnail" is released on 25 January 2017. At the first day, this album sold 565,840 copies and ranked 1st place on ORICON Daily Chart (Album).

January 17, 2017 - Ota Aika announced graduation

Ota Aika made the announcement on January 17 during a performance at HKT48 Theater. After the show, she updated her Instagram saying, "I started thinking about graduating at age 19. When I turned 20, I made the decision to graduate when AKB48 celebrated its 10th anniversary. These past three years, I've thought carefully about whether or not I would have any regrets. I finally found my answer and talked to Akimoto-san and my agency about graduating."

November 29, 2016 - Owada Nana announced graduation

This announcement was made by herself at the end of the Boku no Taiyou stage performance at AKB48 theater on November 29th. The date of her graduation ceremony and her last concert hasn't been determined yet. The reasons why she wants to leave the group wasn't revealed. However, Nana apologized via a tweet "Since it was so sudden, I'm sure I surprised some people. I'm sorry. My graduation date has not been set yet, so please continue to support me as an idol."

November 10, 2016 - Aigasa Moe announced graduation
This announcement was made on November 10 during a live performance at AKB48 Theater. She also updated her Instagram, saying, "In March, I will be graduating from high school. I started seriously thinking about my future and realized that I should step out and challenge myself instead of remaining here." More details on Aigasa Moe graduation will be revealed later.
Latest ALL48 Releases
Singles

SKE48 - Igai ni Mango - July 19, 2017
HKT48 - Kiss wa Matsushikanai no Deshouka? - August 02, 2017
SHY48 - Towards The Future - September 23, 2017
BEJ48 - Bai Bian Jingtanhao - September 30, 2017
Nogizaka46 - Itsuka Dekirukara Kyou Dekiru - October 11, 2017
SNH48 - Dawn in Naples - October 18, 2017
Keyakizaka46 - Kaze ni Fukarete mo - October 25, 2017
BNK48 - Koi Suru Fortune Cookie -November 18, 2017
AKB48 - 11-gatsu no Anklet - November 22, 2017

Albums

NMB48 - Namba Ai ~Ima, Omou Koto~ - August 02, 2017
JKT48 - B•E•L•I•E•V•E -September 13, 2017

DVDs

AKB48 - Ano Koro ga Ippai - AKB48 Music Video Collection - October 04, 2017
NMB48 - NMB48 4 LIVE COLLECTION 2016 - October 11, 2017

Movies

TBA
Important Editing Notes
Regular Wikipedia entries do not contain links to song and album titles, but as this is a music and media focused site please mark all songs, singles, albums, genres, soundtrack appearances, and so forth as links.
If a page (such as Saeed Yokota Erena and Yogi Keira) has an alternate spelling, please make a redirect page for the alternate one. How to use redirects can be found Help:Redirects.
More editing notes and tutorial links can be found on the Help page.
AKB48 Wiki Admins
AKB48 Wiki Admins
Username
Groups
Total Edits
SweetS30
bureaucrat, sysop
9,340
Sijfer
sysop
28,657

10pxe/nCNI3JUEP3Y1
Official Links
All AKB48 Group Youtube Channel's are accessible in the US
Sister Wikis
AKB48 Wiki International
Recent Music Videos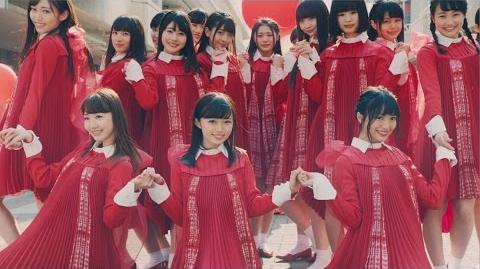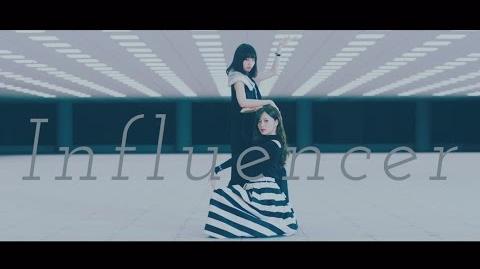 AKB48 Wiki Rules
When editing the pages, you may either add to previously written material or make revisions. Respect what others have written on the wiki.
Before creating a new page, check to make sure that the topic is not already covered.
Do not create pages that are not related to AKB48 or the sister groups. To discuss a 48 group member or event, create a blog post or start a forum topic.
Use proper spelling and grammar when editing articles.
Any factual information that is posted must be accurate.
The pictures posted on pages have to be a reasonable size, and cannot be too big.
Do not re-upload pictures that have already been uploaded or posted.
Please refrain from uploading images with short names or commonly used names. To avoid such things, please go to this link for guidelines.
Do not erase the information or pictures on the page of another user. Also, do not not remove pictures from members or singles/albums pages.
Use appropriate language. Do not use any language that could be interpreted as offensive to others.
There is no competition or conflict intended among the users. Have fun editing this wiki!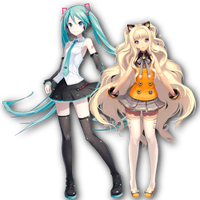 Ad blocker interference detected!
Wikia is a free-to-use site that makes money from advertising. We have a modified experience for viewers using ad blockers

Wikia is not accessible if you've made further modifications. Remove the custom ad blocker rule(s) and the page will load as expected.