Welcome to AKB48 Wiki
The wiki about AKB48 and Sister Groups anyone can edit

52,763 edits • 1,850 articles • 8,004 files uploaded • 8 active users since January, 2010
Random Members



Oshima Yuko was the captain of AKB48's Team K. She is also a member of Not yet. In 2010, she received the most votes, beating Maeda Atsuko. In the 2011 general election, she placed second to Maeda once again. In 2013 general election, she was voted second overall with 136,503 votes and lost to Sashihara Rino with 150,570 votes.
Recent ALL48 News
April 13, 2016 - Watanabe Miyuki announces her Graduation and Yamamoto Sayaka cancels her Concurrent Position with Team K

NMB48 Team BII member Watanabe Miyuki (渡辺美優紀) announced her graduation in NMB48 Theater on 13 April 2016.
Watanabe Miyuki said: I, Watanabe Miyuki has decided to graduate from NMB48. To be honest, it takes more courage than joining NMB48. The days in NMB48 were so amazing, I feel happiness.
I have witnessed many same generation members graduated, and juniors are so shinning, I think it is time for next generation. Since transferred to Team BII from Team N, until Amagami Hime type-B c/w song MV's production with W-CENTER of Yabushita Shu and Shibuya Nagisa, I think BII will be great like that. I really want to talk to each members, and those staff keep taking care of me, I am not a strange-forward person, though I can not express my feeling very clearly, I really appreciate them.
Sayanee (Yamamoto Sayaka), the girl with same blood type, similar height, same age, though we can not establish a best-friend relationship, she is most important person of my life, therefore I can not express myself to her, but I understand her greatness, and really respect her, I were unable to express this feeling to her, and I can say it via this moment.
I really feel lonely, therefore I decide to graduate. Thank you all for supporting me all along, I really love NMB48, for all of you who love NMB48, in the remaining time. I will try my best for NMB48. I have a lot of memories in NMB48, I hope you all will keep supporting NMB48
Watanabe Miyuki is NMB48 1st generation member, she joined NMB48 in 2010, she made her debut in AKB48 Tokyo Autumn Festival. Watanabe Miyuki was transferred from Team N to Team BII in AKB48 group Daisokaku in 2014. Watanabe Miyuki announced her graduation from NMB48 on 13 April 2016.
NMB48 top member Yamamoto Sayaka (山本彩) announced she she will not keep the concurrent position in AKB48's Team K.
Yamamoto Sayaka said she had discussed with AKB48 group producer Akimoto Yasushi (秋元康), and he agrees.
It was announced in AKB48 solo concert on 26 March 2016, AKB48 group will expand 3 more overseas sister groups, TPE48, MNL48 and BNK48.
TPE48 in Taipei, Taiwan
MNL48 in Manila, Philippines
BNK48 in Bangkok, Thailand
TPE48, MNL48 and BNK48 are going start activities during the year of 2016.
On stage, the members of AKB48, as well as fans, were very surprised and pleased by this news.

January 1, 2016 - AKB48's Takahashi Minami's Graduation Concert to be held in Yokohama Stadium + actual graduation postponed

On AKB48's official blog, it was announced that Takahashi Minami's graduation concert would be held at Yokohama Stadium on March 27.
As previously revealed, it will be a 2-day concert on March 26 and March 27. The first day on the 26th will features AKB48's solo concert while the 27th will be "the 1st AKB48 Group Touzai Taikou Uta Gassen" (for Daytime) and "AKB48 Group Takahashi Minami graduation Concert" (for night).
Also, Takahashi's graduation was originally planned after the concert on March 28 at the AKB48 Theater, but now it has been postponed to her 25th birthday, on April 8, at the theater at Akihabara.
Latest ALL48 Concert and Events
Concerts

Theater Performances

Events
Important Editing Notes
Regular Wikipedia entries do not contain links to song and album titles, but as this is a music and media focused site please mark all songs, singles, albums, genres, soundtrack appearances, and so forth as links.
If a page (such as Saeed Yokota Erena and Yogi Keira) has an alternate spelling, please make a redirect page for the alternate one. How to use redirects can be found Help:Redirects.
More editing notes and tutorial links can be found on the Help page.
AKB48 Wiki Admins
AKB48 Wiki Admins
Username
Groups
Total Edits
SweetS30
bureaucrat, sysop
9,162
Sijfer
sysop
26,231

10pxe/nCNI3JUEP3Y1
Official Links
AKB48, SKE48, HKT48, NGT48, JKT48 Youtube Channels are blocked in the US

NMB48's Youtube Channel is the only channel that is not blocked
Sister Wikis
AKB48 Wiki International
Recent Music Videos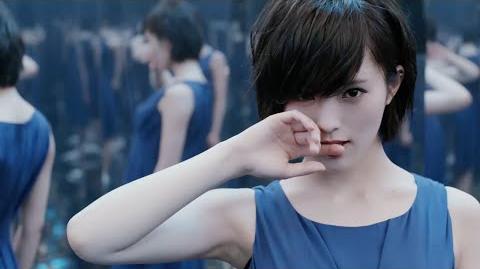 Release Date: April 27, 2016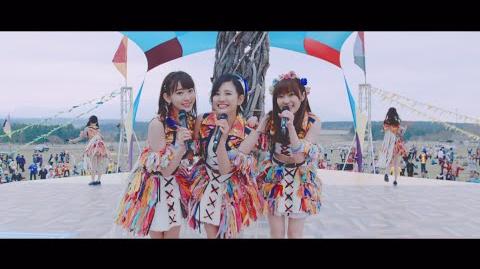 Release Date: April 13, 2016
Release Date: April 06, 2016
AKB48 Wiki Rules
When editing the pages, you may either add to previously written material or make revisions. Respect what others have written on the wiki.
Before creating a new page, check to make sure that the topic is not already covered.
Do not create pages that are not related to AKB48 or the sister groups. To discuss a 48 group member or event, create a blog post or start a forum topic.
Use proper spelling and grammar when editing articles.
Any factual information that is posted must be accurate.
The pictures posted on pages have to be a reasonable size, and cannot be too big.
Do not re-upload pictures that have already been uploaded or posted.
Do not erase the information or pictures on the page of another user. Also, do not not remove pictures from members or singles/albums pages.
Use appropriate language. Do not use any language that could be interpreted as offensive to others.
There is no competition or conflict intended among the users. Have fun editing this wiki!