Home
Talk

2
1,538pages on
this wiki
Welcome to AKB48 Wiki
The wiki about AKB48 and Sister Groups anyone can edit

40,419 edits • 1,538 articles • 6,007 files uploaded • 11 active users since January, 2010
Random Members


Recent ALL48 News
September 17, 2014 - Watanabe Miyuki is the new Janken Queen; AKB48 Group 38th Single Senbatsu Members Announced
The AKB48 Group Janken Taikai 2014 ended with Watanabe Miyuki win over Kojima Haruna, who jokingly said that she would've announced her graduation if she had won. Kojinyan also recruited Nogizaka46 members Kawago Hina, Nagashima Seira, Saito Yuri, and Nakada Kana for a makeshift collaboration unit: Kojizaka46; Kojinyan also included Ikoma Rina after defeating her. Watanabe Mayu brought her Placard which read "I'll use scissors", to which she lost to Abe Maria. Previous Janken Queens Matsui Jurina lost to Kotani Riho in G Block, Shimazaki Haruka lost to Tomonaga Mio in D Block, and the 1st Janken Queen Uchida Mayumi lost to Milky during Best 16.
The 38th Single Senbatsu Members were also announced at the end of the tournament with Watanabe Mayu and Miyawaki Sakura as W Centers. Sakura previously lost to Iwatate Saho in E Block.
August 21, 2014 - Akimoto Yasushi and Watanabe Mayu take on the ice bucket challenge

01:52

ALSアイスバケツチャレンジ(秋元康) AKB48 公式

A video of Akimoto Yasushi taking on the ALS ice bucket challenge was uploaded onto AKB48's YouTube channel on August 20.
Akimoto was nominated by Gentosha Inc. president Kenjou Toru, and accepted the challenge. It took place after the three day long AKB48 Group Tokyo Dome Concert. Team A captain Takahashi Minami and Team H member Sashihara Rino assisted in dumping a bucket of ice water over his head. Akimoto stated that he does support the ALS ice bucket challenge.
Shortly after, Team B member Watanabe Mayu volunteered to do the ice bucket challenge as a representative of the members. She called out, "Here I go!", and poured the ice water over herself.
At the end of the video, Akimoto nominated four people to take on the challenge. His nominees were Fuji TV president Kameyama Chihiro, Toyota Motors president Toyoda Akio, rakugo story teller Shofukutei Tsurube, and Japanese painter Senju Hiroshi.
A DVD and Blu-ray disc will be released to commemorate the graduation of AKB48 member Oshima Yuko, which took place on June 8. Oshima joined the group in 2006 as as part of the 2nd Generation, and was one of the most promiment members of AKB48. She won the center position in the 2010 and 2011 elections. In addition, she served as the captain of Team K for over a year. The DVD and Blu-ray of her graduation concert, held in Ajinomoto Stadium, will be released on October 29. For pre-order or more details, please visit the official website.
August 17, 2014 - Not yet to release their 1st Live Blu-ray disc and DVD
The first live Blu-ray disc and DVD of AKB48's sub-unit Not yet will be released on October 15, 2014. It is entitled "Not yet "already" 2014.5.10 1st LIVE", and will include Not Yet's live performance at Ariake Coliseum, Tokyo. It will also have a video of the announcement of the formation of the sub-unit, from the AKB48 Request Hour Set List Best 100 2011.
In addition, a 20 page booklet and a connecting card with a lucky draw ticket will be included. Twenty winners of the lucky draw prize will get either a B2 poster or a good signed by a Not yet member. The Blu-ray disc is priced at 5,546 yen (53 dollars), and the two DVDs cost 4,620 yen (44 dollars) not including tax. For more information, please visit the official website of Not yet.
August 16, 2014 - The new song of Team Surprise will be determined by fan votes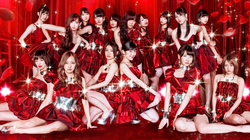 It was announced that the new song of AKB48's Team Surprise will have the melody, content, dance, cover and costume determined by fan votes. Voting will start on August 23, 2014. There are 8 demo songs on the official website for fans to choose.
Melody A - Anjouyariya
Melody B - Boku wa Saishuuheiki
Melody C - Boost
Melody D - Happy Smile
Melody E - Hinoki Buta
Melody F - I don't mind
Melody G - M204
Melody H - SA - 501
August 15, 2014 - 3 Nogizaka46 members cast in movie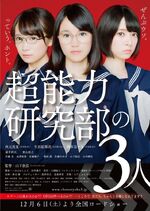 Nogizaka46 members Ikuta Erika, Akimoto Manatsu and Hashimoto Nanami have been cast in the a movie called Chounouryoku Kenkyubu no 3 Nin (

超能力研究部の3人

?

). It will open in theaters on December 6, 2014. The story is about 3 female high school students who become serious about psychic powers and UFOs. It is an adapted version of the manga "City Lights" by Hiroyuki Ohashi. The official website of the movie can be found here.
Latest ALL48 Releases
Singles

Albums

Movies
Latest ALL48 Concert and Events
Concerts

Events
Important Editing Notes
Regular Wikipedia entries do not contain links to song and album titles, but as this is a music and media focused site please mark all songs, singles, albums, genres, soundtrack appearances, and so forth as links.
If a page (such as Saeed Yokota Erena and Yogi Keira) has an alternate spelling, please make a redirect page for the alternate one. How to use redirects can be found Help:Redirects.
More editing notes and tutorial links can be found on the Help page.
AKB48 Wiki Admins
AKB48 Wiki Admins
Username
Groups
Total Edits
SweetS30
bureaucrat, sysop
7,961
Sijfer
sysop
19,817
Birthdays
Featured Celebrants
October 2, 2014
TV Programs
Poll
Extra Poll
Which member fits "Arisu Ria" in AKB49?
Wikimedia Poll
Vote for your favorite top 6 Centers to be featured in Wikia.com (deadline:Oct. 8, 2014)
Sijfer's Note: I can only put 6, so 1 would be left out. I already made these 7, though.
Recent Music Videos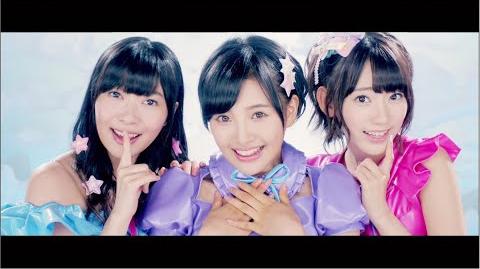 Release Date: September 24, 2014
AKB48 Wiki Rules
When editing the pages, you may either add to previously written material or make revisions. Respect what others have written on the wiki.
Before creating a new page, check to make sure that the topic is not already covered.
Do not create pages that are not related to AKB48 or the sister groups. To discuss a 48 group member or event, create a blog post or start a forum topic.
Use proper spelling and grammar when editing articles.
Any factual information that is posted must be accurate.
The pictures posted on pages have to be a reasonable size, and cannot be too big.
Do not re-upload pictures that have already been uploaded or posted.
Do not erase the information or pictures on the page of another user. Also, do not not remove pictures from members or singles/albums pages.
Use appropriate language. Do not use any language that could be interpreted as offensive to others.
There is no competition or conflict intended among the users. Have fun editing this wiki!