Home
Talk

2
1,409pages on
this wiki
Recent ALL48 News
March 22, 2014 - AKB48 to hold the 6th Senbatsu General Election

It was announced that AKB48 would be holding their annual Senbatsu General Election.
The 6th election will be held to choose the Senbatsu members who can participate in the group's 37th single (Currently untitled, to be released in August).
Up until now, top 64 girls were chosen in the past elections, but this year, the number will be increased to top 80 girls;
• 1st ~ 16th : 37th single Senbatsu members
• 17th ~ 32nd : Under Girls
• 33rd ~ 48th : Next Girls
• 49th ~ 64th : Future Girls
• 65th ~ 80th : Upcoming Girls
Just like last year, the election will be held in the "candidacy system." The eligible members are 263 girls who satisfy either of the following conditions (* = Applies to the new teams after the recent team shuffle).
(1) The members of AKB48, SKE48, NMB48, and HKT48 (exclude the members who announce their graduation as of March 22.) *Nogizaka46's Ikoma Rina is also eligible as she holds concurrent positions in both Nogizaka46 and AKB48 after the team shuffle.
(2) Former AKB48 members who transfer to the sister group in overseas (Nakagawa Haruka and Chikano Rina).
Last year, former members who who were a part of the AKB groups for more than 4 years in the past were also eligible to participate in the election, however, this year, they are not qualified to stand as a candidate.
The reception desk period for the candidacy will be from March 31 at 4:30 pm ~ April 6 at 11:00 pm.
The fans who can vote for the election will include those who purchase AKB48's 36th single (currently untitled) which will go on sale on May 21, fan club members, mobile members, and so on. The voting for the election will begin on May 20 at 10:00 am, until on June 6 at 3:00 pm (JST).
The vote counting event will be held at Ajinomoto Stadium on June 7.

January 27, 2014 - Oshima Yuko's graduation ceremony to be held in March at National Olympic Stadium

Oshima Yuko, who announced her graduation from AKB48 during the 'NHK Kohaku Uta Gassen', will be holding her graduation ceremony in March at National Olympic Stadium. This announcement was made by Oshima herself on January 27 during the encore of 'AKB48 Unit Matsuri 2014' at Tokyo Dome City Hall.
Oshima announced, "The day of my graduation has been decided so I would like to let everyone know. My graduation will be held in March at National Olympic Stadium." While it's already known that AKB48 will hold concerts at the same venue on March 29th and 30th, Oshima didn't clarify if her graduation will be held on one of these days.
She also revealed, "However, I will still have handshake events... I've been treasuring my interactions with everyone during the handshake events. I want to share my feelings of gratitude with each and every person, so I will be holding an 'Oshima Yuko Kanshasai'."
Details on the event hasn't been revealed at this time, however, Oshima said, "I want to graduate after I properly communicate with everyone by shaking hands. Please allow me to announce it again once the date has been decided." After her announcement, the group performed their new song "Mae Shika Mukanee" (February 26th release).

January 26, 2014 - It has been announced that AKB48 groups will reshuffle for the third time since in 2012.

The shuffle will take place at the "AKB48 Group Dai Sokaku Matsuri" (AKB48 Group Big Team Shuffle Festival) to be held at Zepp DiverCity TOKYO on February 24.
The team shuffle was announced during the encore at the 4th day of the "AKB48 Request Hour Set List Best 200 2014" held at the Tokyo Dome City Hall on January 26.
When there were only two songs left to the show, the words "Big Team Shuffle" suddenly appeared on the screen behind, surprising the members who had known nothing before hand. It was then announced that the shuffle will take place on February 24 at the "AKB48 Group Dai Sokaku Matsuri" at Zepp DiverCity TOKYO.
Upon hearing the news, the members who were near began hugging one another and several teared up, enveloping the concert hall with tension. At that moment, HKT48's newly appointed Team KIV captain Ota Aika said, "But I just became captain!", breaking the ice and drawing laughter from the audience.
While the members on stage are still confused, AKB48 group's general director Takahashi Minami said, "We don't know what kind of team shuffle will occur but as different people go on to different teams, AKB48 will be come even bigger and better in 2014. Please look forward to February 24, Zepp DiverCity TOKYO. Thank you."
More details on the "AKB48 Group Dai Sokaku Shuffle Matsuri" will be revealed at a later date.

December 31, 2013 - Oshima Yuko announces her graduation from AKB48

Oshima Yuko announced her graduation from the group at the "64th NHK Kohaku Uta Gassen". After performing, "Koi Suru Fortune Cookie", she suddenly announced her graduation, "This will be my last time appearing on Kohaku like this. ". Oshima hadn't told the other members about her gradiation before the announcement. Details on her graduation are still undecided.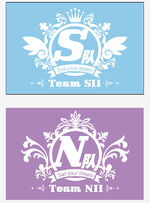 November 11, 2013 - SNH48 Team SII and Team NII Designation

SNH48 finally revealed the members for Teams SII and NII. Almost all of Team SII are from the 1st Generation SNH48 members, with the excemption of Kaigai members Miyazawa Sae and Suzuki Mariya and 2nd Generation members Jiang Yun, Sun Rui, Shen ZhiLin, Wen JingJie, Xu ZiXuan and Yuan YuZhen.

November 10, 2013 - AKB48 Group Draft Meeting

The 1st Generation Draft Members were sorted out to their new teams. 20 out of the 29 Draft Members were chosen to each team with SKE48 acquiring most of the recruits. The 9 remaining Draft Members were said to undergo further evaluation. Sutou Ririka, who mentioned that her lucky number was "48", was the sole Draft Member to join NMB48's Team N. Among all the Teams, SKE48's Team KII drafted the most with 5 members: Goudo Saki, Takatsuka Natsuki, Suzuki Nene, Arai Yuki, and Souda Sarina.
October 13, 2013 - Jo Eriko Returns to NMB48, plus a new Team N member.

NMB48's Jo Eriko, who graduated last September 28, 2012, was announced to return as a Kenkyuusei member. The announcement was held during the group's 3rd anniversary commemorative live concert.
Jo was reported to have taken a special audition earlier this month, and was accepted to join as an NMB48 Kenkyuusei.
Along with Jo's return, 2nd Gen member Hayashi Momoka was also promoted to Team N.

September 30, 2013 - SNH48's Miyazawa Sae & Suzuki Mariya to make their stage debut in October

On September 29th, it was revealed that SNH48's Miyazawa Sae and Suzuki Mariya will be making their stage debut in Shanghai on October 11th.
The top page of SNH48's official website introduces Miyazawa and Suzuki with the word "debut" written in Chinese characters. They will appear in the group's 1st anniversary special performance for 3 consecutive days from the 11th to the 13th.
Miyazawa and Suzuki transferred to SNH48 in August of last year, but their stage debut was delayed due to circumstances with their work visa. Through her official Twitter, Miyazawa expressed, "Finally... really, really... I'm happy."

September 27, 2013 - AKB48's Oshima Yuko & Kojima Haruna featured in Robin Thicke's 'Blurred Lines' parody PV

Robin Thicke ft. AKB48 - Blurred Line

AKB48 members Oshima Yuko and Kojima Haruna has collaborated with singer Robin Thicke for the parody PV of his song "Blurred Lines".
"Blurred Lines" is a hit number that has held the number 1 spot in Billboard's Hot 100 chart for 12 consecutive weeks. Its PV has gathered over 200 million views on YouTube.
Regarding the collaboration, Oshima commented, "Robin did a really good job leading us, so we were able to enjoy it in high spirits." Kojima added, "It was so fun that I wondered if it was reality."
Meanwhile, Robin said, "They are beautiful, their personalities are wonderful, and they are very good at dancing, so I really enjoyed myself."
On September 24, it was revealed that former AKB48 member Maeda Atsuko (22) and kabuki actor Onoe Matsuya (28) are in a relationship.
According to those who know the two, "they officially started dating since the start of this year." As they share interest in watching movies and plays, they immediately clicked upon meeting. Matsuya has already introduced Maeda to his mother, and Maeda has also informed her mother about their relationship.
Matsuya is said to be a big fan of AKB48. He appeared on the variety program 'Gachigase' in June of last year with Nakamura Shido and Nakamura Shichinosuke. When Shichinosuke first revealed that he's a fan of AKB48, Onoe said, "I'm the one suggested that AKB48 was wonderful." He even confessed that he has visited AKB48 Theater to watch their performances.

August 9, 2013 - AKB48 group to recruit new members through draft system

On August 8th, popular idol group AKB48 held the 2nd day of their live concert at the Kyocera Dome Osaka and made a surprise announcement about a new event called "AKB48 Group Draft Kaigi" being held on November 10th at Grand Prince Hotel New Takanawa.
The event will be held to recruit new members by the draft. Just like the drafts in sports, the captains of 10 total teams in AKB48, SKE48 (*leaders for SKE48), NMB48, and HKT48, will appoint new members among the candidates who pass the "AKB48 Group Draft Candidate Audition" (to be held one of these days), after consultations with each group's theater managers.
There is a difference in this audition when compared to the group's regular auditions, which is that the candidates have no choice for which group (and team) they will join. If there is an appointment overlap, the candidate's team will be decided by drawing lots by the captains.
The candidates, whose negotiations are settled, will be assigned to the appointed team as Kenkyuusei members.
More details on the draft will be announced later date.

July 31, 2013 - Maeda Atsuko in Sapporo Dome Concert, Announcemet on SPR48

Maeda Atsuko made an appearance in AKB48's Sapporo Dome Concert and sang her latest single.
ALL48 Theater Manager Togasaki Tomonobu also wrote on the AKB48 Official Blog that there are still no plans for a SPR48 Sister Group, but hopes that it would be possible to have a Theater in Sapporo along with the creation of SPR48.
Starting today, there's a commercial that started airing in Sapporo..
「 Why is AKB48 going to have a concert in Sapporo?
It's because we want to create Sapporo48! 」- is the commercial that is airing!!
I want them to make SPR48, so please keep on airing this CM!
If they really want to create another sister group, instead of Sapporo I think Sendai is a better option – considering transportation and everything…
Even if they start auditioning 1st generation for SPR48 the next day after the Sapporo Dome concert, it'll sound normal?
Will it be a direct management from AKS, or a franchise like Namba? I wonder.
It's because the tickets aren't selling well so they created this CM right!
AKS already acquired the domain of spr48.jp
Akimoto (Yasushi) 「 "We want to create" might have been said but "We will create" was never said 」
It would be really great if this can be a realized
Helping out
This is an open Wiki that anyone can edit. Accurate and helpful information is always welcome so feel free to add to or extend anything you see. Changes are monitored by other users and all edits can be reversed with a couple clicks.

To write a new article, just enter the article title in the box below.
Not sure where to start?
Adding content
Talk and more...
Check out the community portal to see what the community is working on, to give feedback or just to say hi.
Important Editing Notes
Regular Wikipedia entries do not contain links to song and album titles, but as this is a music and media focused site please mark all songs, singles, albums, genres, soundtrack appearances, and so forth as links.
If a page (such as Saeed Yokota Erena and Yogi Keira) has an alternate spelling, please make a redirect page for the alternate one. How to use redirects can be found Help:Redirects.
More editing notes and tutorial links can be found on the Help page.
Japanese Characters
This Wiki uses Japanese Kanji on many pages. If you see a bunch of question marks in a row on a line of text, you do not have Kanji fonts. However, most modern operating systems (Windows XP, OS X, Linux) have many languages and fonts built in, and it's just a matter of enabling them somewhere in the "Language" section of the control panel. Consult your operating system help guide for more instructions or check out Using Japanese language on your computer.
Official Links


Sister Wikis
AKB48 Wiki International
Birthdays
Featured Celebrants
April 17, 2014
TV Programs
Poll

Which member do you want to be featured in Wikia.com? (click here for details)
Recent Music Videos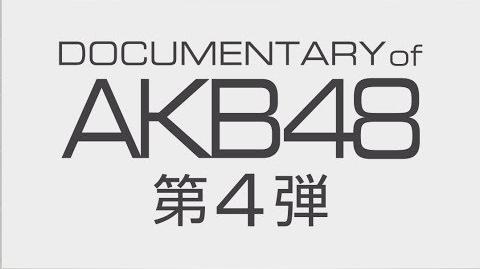 Release Date: July 4, 2014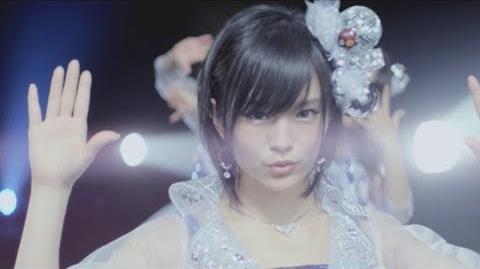 Release Date: March 26, 2014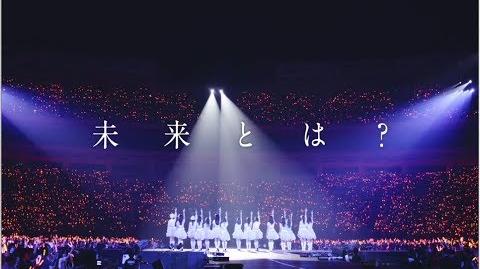 Release Date: March 19, 2014
Latest ALL48 Releases
Singles

Albums
Upcoming ALL48 Releases
Singles

Albums

Movies
Latest ALL48 Concerts and Events
Did you know...
AKB48 Wiki Rules
The pictures in the members pages have to be a reasonable size. The pictures cannot be too big.
Do not re-upload pictures that have already been uploaded or posted.
Respect what others have written on the wiki.
You may either add to what others have written, make revisions to something, or begin something new on the wiki.
Use correct spelling and grammar on the wiki. Remember that what goes up on the wiki, goes up for the world to see. This is published writing, not a draft.
Use appropriate language. Do not use any language that could be interpreted as mean to others.
Any factual information must be accurate.
Do not create pages that aren't about AKB48 or Sister groups. If you want to talk about a AKB48 member, please create a blog about it.
Do not erase a User's information or pictures on the members, singles and albums pages.
The wikia is not a competition with the Users have fun with the wikia.
AKB48 Wiki Admins
AKB48 Wiki Admins

| Username | Groups | Total Edits |
| --- | --- | --- |
| SweetS30 | bureaucrat, sysop | 7,257 |
| Sijfer | sysop | 17,058 |