Welcome to AKB48 Wiki
The wiki about AKB48 and Sister Groups anyone can edit

48,650 edits • 1,682 articles • 7,096 files uploaded • 10 active users since January, 2010
Random Members



Oshima Yuko was the captain of AKB48's Team K. She is also a member of Not yet. In 2010, she received the most votes, beating Maeda Atsuko. In the 2011 general election, she placed second to Maeda once again. In 2013 general election, she was voted second overall with 136,503 votes and lost to Sashihara Rino with 150,570 votes.
AKB48 Wikia 5th Anniversary
Recent ALL48 News
March 30, 2015 - AKB48's collaboration unit with Yokai Watch to release a single

On April 8th, NyaaKB with Tsuchinoko Panda will release their first single. NyaaKB is a collaboration between AKB48 and the anime Yokai Watch. The title song of the single is Idol wa Uunyanya no Ken. This song is already being used as the ending theme for Yokai Watch. The one-shot unit is comprised of 7 members: Shimazaki Haruka, Matsui Jurina, Miyawaki Sakura, Kawaei Rina, Kizaki Yuria, Kato Rena, and Kojima Mako. Characters from the anime are featured in the covers and MV of the single.
March 26, 2015 - Kawaei Rina's graduation announced

During AKB48's recent concert at Saitama Super Arena, a shuffle of the group was announced. During the shuffle, staff member Kayano Shinobu announced that Kawaei Rina would be graduating from AKB48. Her graduation date has not yet been revealed. Kawaei told the audience her reasons for leaving the group. In May 2014, Kawaei and fellow AKB48 member Iriyama Anna were attacked at a handshake event. She explained that she has not been able to go to any handshake events since the ordeal.
Kawaei had decided to leave AKB48 partly because of the realization she would never be able to attend the events. She also stated that she wants to pursue her dream of becoming an actress. Recently, Kawaei appeared as a main cast member in AKB48's drama Majisuka Gakuen 4. Kawaei said her appearances in dramas motivated her to learn more about acting.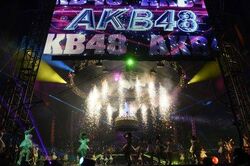 On March 26, the AKB48 Group held a solo live concert at Saitama Super Arena. At the very end of the concert, a surprise shuffle was announced. In addition to changes in AKB48's teams, concurrent positions were modified. The concurrencies of Furuhata Nao, Yagura Fuuko, Kotani Riho, and Ikoma Rina in AKB48 were cancelled. Yamada Nana, Tanaka Natsumi, Takayanagi Akane, Murashige Anna, Kimoto Kanon, and Matsui Rena also no longer have concurrent positions.
New concurrencies were given to certain members. Shiroma Miru, Kitagawa Ryoha, and Yabuki Nako were appointed to concurrent positions in AKB48. Three members of Team 8, which is often considered an unofficial sister group of AKB48, were also given concurrencies. Yamada Nanami, Nakano Ikumi, and Sakaguchi Nagisa were the chosen members to represent Team 8 in the main teams of the group.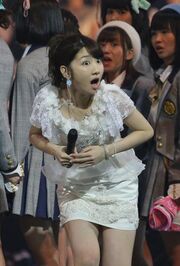 In addition to changes in all teams of AKB48, new captains for all four teams were announced. Yokoyama Yui was transferred from Team K, and made the captain of Team A. Nakamura Mariko remained the co-captain of the team. Minegishi Minami was transferred from Team 4, and made the captain of Team K. Shimada Haruka was appointed as the co-captain of the team. Kizaki Yuria was transferred from Team 4, and made the captain of Team B. Oshima Ryoka was appointed as the co-captain of the team. Takahashi Juri was transferred from Team B, and made the captain of Team 4. Okada Nana was appointed as the co-captain of the team.
There were several more surprising announcements made during the shuffle. Matsumura Kaori had previously decided to remain a kenkyuusei for the rest of her career in SKE48. She was given the title Honorary Lifetime Kenkyuusei, and made the AKB48 Group kenkyuusei captain. However, during the shuffle Matsumura was promoted to Team KII. Kashiwagi Yuki, who had a concurrent position in Team N, was given a concurrency in AKB48's upcoming sister group NGT48. Kitahara Rie was transferred permanently to NGT48, to be the captain of the group once it becomes active.
March 26, 2015 - Details about AKB48's 40th single revealed

During an AKB48 Group concert at Saitama Super Arena, the release of AKB48's next single was announced. This will be AKB48's 40th single, and it is scheduled to be released on May 20. The title song is Bokutachi wa Tatakawanai, which will have 32 senbatsu members. Bokutachi wa Tatakawanai will be centered by Team A member Shimazaki Haruka. Also, Team 8 member Sakaguchi Nagisa will be making her first appearance in senbatsu. Team A member Iriyama Anna was offered a spot in senbatsu, but chose to decline her participation.
In addition, a song featuring a new unit will be a coupling track on the single. The name of this unit is Dendenmu Chu!, and it will be comprised of seven members. During the concert the members were revealed to be Owada Nana, Mukaichi Mion, Murayama Yuiri, Kawamoto Saya, Taniguchi Megu, Yabuki Nako, and Tanaka Miku. The single will also feature a song by Tentoumu Chu!, a unit with a similar name and concept, that was formed in 2013.
March 24, 2015 - Nogizaka46's 11th single sells over 500,000 copies

Oricon has revealed that Nogizaka46 has broken a record previously set by SKE48. The group released their latest single, Inochi wa Utsukushii, on March 18. It topped its weekly single ranking by selling 500,297 copies during the first week. This is the first time the group has reached first week sales of 500,000 copies. Also, with the release of Inochi wa Utsukushii, Nogizaka46 has made a new record for female groups.
It took Nogizaka46 only 3 years and 1 month to achieve 10 chart-topping singles. This broke SKE48's record of 4 years and 8 months, giving Nogizaka46 the fastest record as a female group. In addition, they now are now in third place for the most consecutive No.1 singles. Nogizaka46 now follows after their "official rival" AKB48 and SKE48 in number of consecutive chart-topping singles.
Latest ALL48 Concert and Events
Concerts

Events
Important Editing Notes
Regular Wikipedia entries do not contain links to song and album titles, but as this is a music and media focused site please mark all songs, singles, albums, genres, soundtrack appearances, and so forth as links.
If a page (such as Saeed Yokota Erena and Yogi Keira) has an alternate spelling, please make a redirect page for the alternate one. How to use redirects can be found Help:Redirects.
More editing notes and tutorial links can be found on the Help page.
AKB48 Wiki Admins
AKB48 Wiki Admins
Username
Groups
Total Edits
SweetS30
bureaucrat, sysop
8,602
Sijfer
sysop
24,158
Sister Wikis
AKB48 Wiki International
Recent Music Videos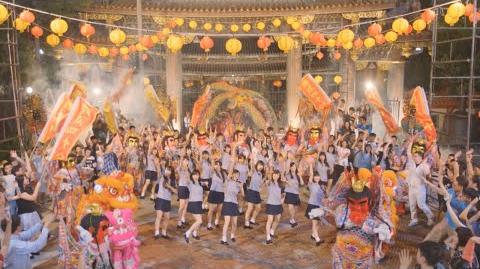 Release Date: July, 15 2015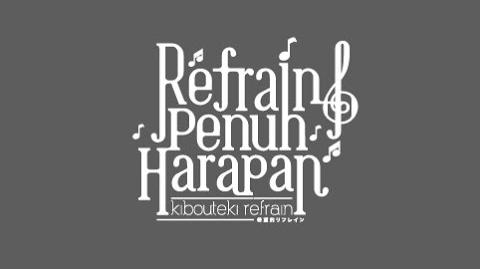 Release Date: May, 27 2015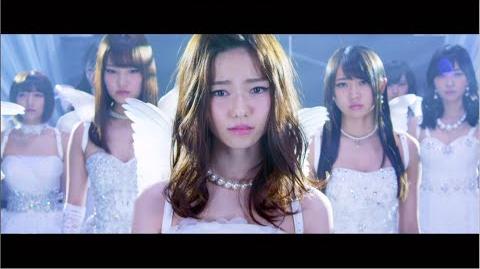 Release Date: May 20, 2015
AKB48 Wiki Rules
When editing the pages, you may either add to previously written material or make revisions. Respect what others have written on the wiki.
Before creating a new page, check to make sure that the topic is not already covered.
Do not create pages that are not related to AKB48 or the sister groups. To discuss a 48 group member or event, create a blog post or start a forum topic.
Use proper spelling and grammar when editing articles.
Any factual information that is posted must be accurate.
The pictures posted on pages have to be a reasonable size, and cannot be too big.
Do not re-upload pictures that have already been uploaded or posted.
Do not erase the information or pictures on the page of another user. Also, do not not remove pictures from members or singles/albums pages.
Use appropriate language. Do not use any language that could be interpreted as offensive to others.
There is no competition or conflict intended among the users. Have fun editing this wiki!