Home
Talk

2
1,670pages on
this wiki
Welcome to AKB48 Wiki
The wiki about AKB48 and Sister Groups anyone can edit

46,908 edits • 1,670 articles • 6,808 files uploaded • 9 active users since January, 2010
AKB48 Wikia 5th Anniversary
Recent ALL48 News
March 19, 2015 - The 7th AKB48 Senbatsu General Election to be held in June at Fukuoka dome

On March 19, it was announced that the 7th AKB48 Senbatsu General Election would be held at Fukuoka Yafuoku! Dome on June 6.
As many of you know already, this is AKB48 group's annual big event.
For this year's election, a total of 80 members who can participate in AKB48's 41st single (to be released in August) will be selected by fans;
• 1st ~ 16th : 41st single Senbatsu members
• 17th ~ 32nd : Under Girls
• 33rd ~ 48th : Next Girls
• 49th ~ 64th : Future Girls
• 65th ~ 80th : Upcoming Girls
Just like last year, the election will be held in the candidacy system, and the members of AKB48, SKE48, NMB48, HKT48, and former AKB48 members who transferred to its overseas sister group (Nakagawa Haruka and Chikano Rina) are eligible to stand as a candidate.
The reception desk period for the candidacy will be during March 25 at 4:00 pm ~ March 29 at 10:00 pm, and The voting for the election will begin on May 19 at 10:00 am until June 5 at 3:00 pm (JST).
A prompt report will be revealed at AKB48 Theater (Akihabara, Tokyo) on May 20th, and the final results will be announced at the vote counting event at Fukuoka Yafuoku! Dome on June 6.
The voting rights will go to those who purchase AKB48's upcoming 40th single (to be released on May 20, currently untitled), each group's fan club members, mobile members, and so on.
March 11, 2015 - AKB48 holds concerts to support Tohoku earthquake restoration

05:27

復興応援ソング「掌が語ること」 AKB48 公式

This March marks four years since the Tohoku earthquake and tsunami occurred. From May 2011 to February of this year, the AKB48 groups have visited the affected areas total of 46 times. They have held special concerts and handshake events to raise money, as part of the Dareka no Tame ni charity project. As of 2012, AKB48 had already donated over 10 million dollars to relief efforts. The AKB48 Group visited the disaster area again this year to hold performances.
There were 48 members who visited six locations, divided into groups of eight. These locations were all in prefectures that were strongly affected by the disaster: Iwate, Miyagi, and Fukushima. The AKB48 members held small live concerts at each location. There were also special performances held in four different theaters of the AKB48 Group. A total of 243 members performed their second restoration support song Tenohira ga Kataru Koto, together but in different locations. At 2:46 pm when the earthquake occurred, they observed a moment of silence for the victims.
AKB48 promised to continue their support for the relief project into the future. The group is accepting donations for the charity project through their official website. Also, their second charity single is available for free download through the same web page.
March 9, 2015 - AKB48 become the first artist to have 20 consecutive million selling singles

On March 3, AKB48 released its 39th major label single, Green Flash. Kojima Haruna and Kashiwagi Yuki were the double center of the single, and the B-sides included tracks by AKB48's sister groups. In its first week, Green Flash sold 1,001,000 copies, and topped the weekly single ranking. It became AKB48's consecutive chart-topping single, breaking the record of consecutive No.1 singles for female artists. This record was previously held by Hamasaki Ayumi for 4 years and 5 months.
Furthermore, AKB48 has set a record that no artist has every achieved. The group is the first to ever have 20 consecutive million selling singles. Also, AKB48 now has a record number of consecutive years with No.1 singles for female groups. The previous number was held by idol group Morning Musume, from 1998 to 2003. AKB48 has broken the 12 year record, as this is 6th consecutive year that the group has a chart topping single.
March 2, 2015 - AKB48, NMB48, and Nogizaka46 win accolades at the Japan Gold Disc Award

The AKB48 Group has won several categories at 'The 29th Japan Gold Disc Awards'. These awards are held every year by the Recording Industry Association of Japan, and are based on sales numbers of music artists. The data for these awards was compiled between January 1 to December 31 of 2014. AKB48 had previously won the 'Artist of the Year' award in 2012, 2013, and 2014. This year that title went to male group Arashi, but the AKB48 Group took home awards in four other categories.
AKB48 won 'Album of Year' for Tsugi no Ashiato, which was released in January 2014. Tsugi no Ashiato also placed into the 'Best 5 Albums' category, along with NMB48's album Sekai no Chuushin wa Osaka ya ~Namba Jichiku~. AKB48 was awarded single of the year for Labrador Retriever, which was released in May. This single sold 1.4 million copies on its first day of release. AKB48's singles Kibouteki Refrain, Kokoro no Placard, Mae Shika Mukanee, and Labrador Retriever won four of the awards in the 'Best 5 Albums' category. The fifth award was taken by Nandome no Aozora Ka?, Nogizaka46's tenth single.
March 2, 2015 - Candidates for AKB48's second Group Draft Meeting unveiled

01:05

「第2回AKB48グループドラフト会議」候補者49名が決定!! AKB48 公式

During the 2015 Request Hour, AKB48 announced that they would be holding their second draft meeting. The first draft was held in November 2013, and 19 girls from it ultimately joined the AKB48 Group. Now candidates have been selected for the 2015 draft, which will be held in the same way as the previous event. There were 83 girls who passed the first and second screenings. Out of these applicants, 49 girls were selected for the upcoming draft in May.
The candidates range in age from 11 to 21, and include some former members of Baito AKB. At the draft some of them will be selected by the captains from all the teams in AKB48, SKE48, NMB48, and HKT48. Once the negotiations are settled, the drafted members will join a group as kenkyuusei. The 49 girls have until the draft to promote themselves online and through television.
Important Editing Notes
Regular Wikipedia entries do not contain links to song and album titles, but as this is a music and media focused site please mark all songs, singles, albums, genres, soundtrack appearances, and so forth as links.
If a page (such as Saeed Yokota Erena and Yogi Keira) has an alternate spelling, please make a redirect page for the alternate one. How to use redirects can be found Help:Redirects.
More editing notes and tutorial links can be found on the Help page.
AKB48 Wiki Admins
AKB48 Wiki Admins
Username
Groups
Total Edits
SweetS30
bureaucrat, sysop
8,570
Sijfer
sysop
23,467
Sister Wikis
AKB48 Wiki International
Birthdays
Featured Celebrants
March 29, 2015
TV Programs
Poll
"梅田" Battle! Umeda VS Umeta!
Previous results
Note:
- This is only a fan survey intended for fun. Thank you for participating.
Recent Music Videos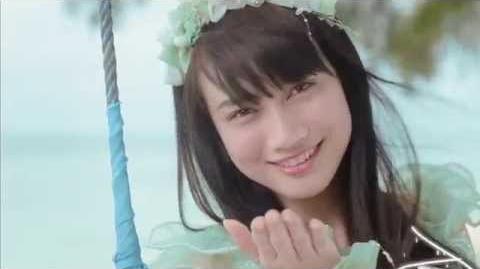 Release Date: March 27, 2015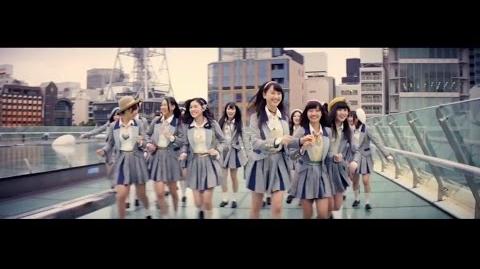 Release Date: March 31, 2015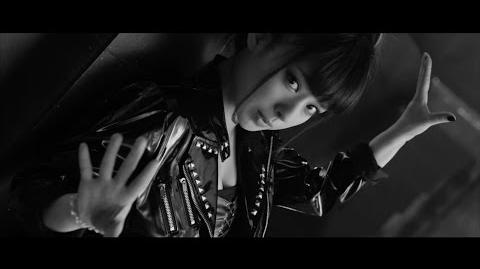 Release Date: March 31, 2015
AKB48 Wiki Rules
When editing the pages, you may either add to previously written material or make revisions. Respect what others have written on the wiki.
Before creating a new page, check to make sure that the topic is not already covered.
Do not create pages that are not related to AKB48 or the sister groups. To discuss a 48 group member or event, create a blog post or start a forum topic.
Use proper spelling and grammar when editing articles.
Any factual information that is posted must be accurate.
The pictures posted on pages have to be a reasonable size, and cannot be too big.
Do not re-upload pictures that have already been uploaded or posted.
Do not erase the information or pictures on the page of another user. Also, do not not remove pictures from members or singles/albums pages.
Use appropriate language. Do not use any language that could be interpreted as offensive to others.
There is no competition or conflict intended among the users. Have fun editing this wiki!