Home
Talk

2
1,629pages on
this wiki
Welcome to AKB48 Wiki
The wiki about AKB48 and Sister Groups anyone can edit

45,931 edits • 1,629 articles • 6,742 files uploaded • 10 active users since January, 2010
AKB48 Wikia 5th Anniversary
Recent ALL48 News
February 21, 2015 - Watanabe Mayu starring in TV drama "Tatakau! Shoten Girl"

AKB48 center Watanabe Mayu (渡辺麻友) starring in FujiTV TV upcoming spring season TV drama "Tatakau! Shoten Girl" (戦う!書店ガール, literally meaning: Fight! Bookshop Girl), Watanabe Mayu will coo-star with Inamori Izumi (稲森いずみ).
"Tatakau! Shoten Girl" is Watanabe Mayu first starring TV drama which broadcast at prime time (22:00 p.m.) Watanabe Mayu announced "It will not be idol Mayuyu, please look forward actress Watanabe Mayu". "Tatakau! Shoten Girl" will be aired in April (Tuesdays, at 22:00 p.m.) FujiTV official website
February 21, 2015 - Nogizaka46's Matsumura Sayuri and Hashimoto Nanami becomes an exclusive model of CanCam

Nogizaka46 members Matsumura Sayuri (松村沙友理) and Hashimoto Nanami (橋本奈々未)
are selected as exclusive model for Japanese fashion magazine "CanCam". Matsumura Sayuri and Hashimoto Nanami will appear on "CanCam" (2015 May issue), that issue will be released at 23 March 2015.
February 20, 2015 - Fukagawa Maiko HKT48 was down in live performance

HKT48 Team KIV member Fukagawa Maiko (深川舞子) was down suddenly in the middle of LIVE performance in Theatre at 20 February 2015.
Fukagawa Maiko was sent to hospital immediately with manager, then she has regained consciousness and able to talk to manager, now she is receiving a medical examination. HKT48 official blog
February 19, 2015 - AKB48 gets New Social Media interface on official site


AKB48 has updated their official web site at 19 February 2015 (00:00 a.m.), the new interface main feature is to adds a new "Social Timeline" which will follow members' social media updates.
February 18, 2015 - SKE48's Matsui Rena will appear on Hokuriku Shinkansen Kanazawa Open Ceremony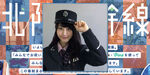 SKE48 Matsui Rena (松井玲奈) will appear on Japanese high-speed railway "Hokuriku Shinkansen" (北陸新幹線) Kanazawa (金沢) Open Ceremony.
The ceremony will be live broadcast on Ishikawa TV at 14 March 2015., it will be Ishikawa TV 45th special show, Matsui Rena will be special reporter on the show.
Remarks: Matsui Rena is a railfan Ishikawa TV web
Important Editing Notes
Regular Wikipedia entries do not contain links to song and album titles, but as this is a music and media focused site please mark all songs, singles, albums, genres, soundtrack appearances, and so forth as links.
If a page (such as Saeed Yokota Erena and Yogi Keira) has an alternate spelling, please make a redirect page for the alternate one. How to use redirects can be found Help:Redirects.
More editing notes and tutorial links can be found on the Help page.
AKB48 Wiki Admins
AKB48 Wiki Admins
Username
Groups
Total Edits
SweetS30
bureaucrat, sysop
8,550
Sijfer
sysop
22,830
Sister Wikis
AKB48 Wiki International
Birthdays
Featured Celebrants
February 28, 2015
TV Programs
Poll
"梅田" Battle! Umeda VS Umeta!
Previous results
Note:
- This is only a fan survey intended for fun. Thank you for participating.
Recent Music Videos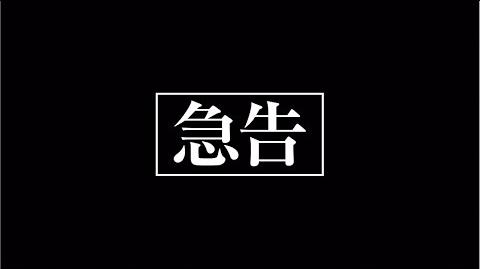 Release Date: November 26, 2014
AKB48 Wiki Rules
When editing the pages, you may either add to previously written material or make revisions. Respect what others have written on the wiki.
Before creating a new page, check to make sure that the topic is not already covered.
Do not create pages that are not related to AKB48 or the sister groups. To discuss a 48 group member or event, create a blog post or start a forum topic.
Use proper spelling and grammar when editing articles.
Any factual information that is posted must be accurate.
The pictures posted on pages have to be a reasonable size, and cannot be too big.
Do not re-upload pictures that have already been uploaded or posted.
Do not erase the information or pictures on the page of another user. Also, do not not remove pictures from members or singles/albums pages.
Use appropriate language. Do not use any language that could be interpreted as offensive to others.
There is no competition or conflict intended among the users. Have fun editing this wiki!