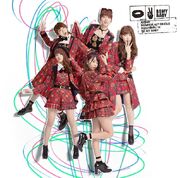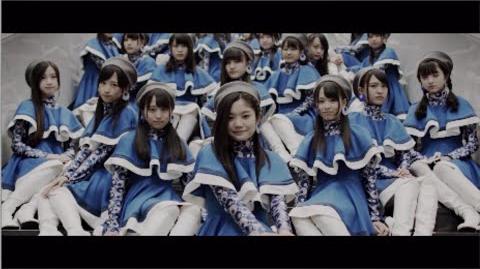 Ama Nojaku Batta is a coupling song from AKB48's 42nd single Kuchibiru ni Be My Baby.
Song Information
Artist

Kanji Title

あまのじゃくバッタ

Romaji Title

Ama Nojaku Batta

English Title

Perverse Grasshopper

Single
Performing Members
Team 8: Abe Mei, Iwasaki Moeka, Okabe Rin, Oguri Yui, Ota Nao, Oda Erina, Onishi Momoka, Kita Reina, Gyouten Yurina, Kuranoo Narumi, Kondo Moeri, Sakaguchi Nagisa, Sato Akari, Sato Shiori, Sato Nanami, Shitao Miu, Shimizu Maria, Shimoaoki Karin, Takaoka Kaoru, Takahashi Ayane, Tani Yuri, Tanikawa Hijiri, Chou Kurena, Nakano Ikumi, Nagano Serika, Hashimoto Haruna, Hattori Yuna, Hama Sayuna, Hamamatsu Riona, Hayasaka Tsumugi, Hitomi Kotone, Hidaritomo Ayaka, Hirose Natsuki, Fukuchi Rena, Fujimura Natsuki, Honda Hitomi, Miyazato Rira, Mogi Kasumi, Yoshida Karen, Yaguchi Moka, Yamada Nanami, Yamamoto Ai, Yamamoto Ruka, Yokomichi Yuri, Yokoyama Yui, Yoshikawa Nanase, Yoshino Miyu
Ad blocker interference detected!
Wikia is a free-to-use site that makes money from advertising. We have a modified experience for viewers using ad blockers

Wikia is not accessible if you've made further modifications. Remove the custom ad blocker rule(s) and the page will load as expected.