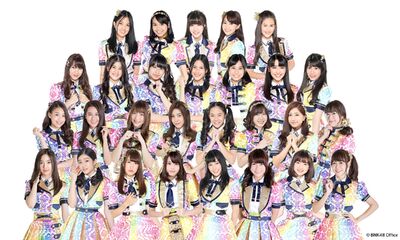 BNK48 (short for Bangkok48) is a Thai Idol Group and the 5th international sister group of AKB48. BNK48's logo features the orchid color, a popular flower in the country.
History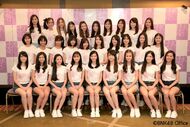 The creation of BNK48 was announced at the Takahashi Minami's Graduation  Concert, Shuku Takahashi Minami Graduation "148.5cm no Mita Yume" in Yokohama Stadium on the 1st day. The first round auditions starts from July 29, 2016- August 31, 2016. 2nd round audition has held on September 17-18, 2016. Due the official period of mourning following the passing of Thailand Majesty King, they postponed all activities and start the activity with on February 12, 2017 with announcing the names of the members of the 1st generation.
Members
Sister Groups
TV Shows
External Link
Ad blocker interference detected!
Wikia is a free-to-use site that makes money from advertising. We have a modified experience for viewers using ad blockers

Wikia is not accessible if you've made further modifications. Remove the custom ad blocker rule(s) and the page will load as expected.