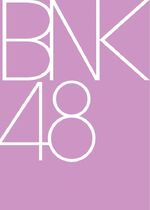 BNK48 currently has 29 members from the 1st generation
BNK48 Members
Bolded names indicate members, which are still active in BNK48 or one of the sister groups.
Italicized names indicate members with pending graduations
The members' pictures are of members who are still active and are listed in accordance to the alphabetical order of members in each generation.
1st Generation
Announced February 12, 2017
Members (29): Cherprang Areekul, Christin Larsen, Irada Tavachphongsri, Isarapa Thawatpakdee, Jennis Oprasert, Jetsupa Kruetang, Jiradapa Intajak, Kanteera Wadcharathadsanakul, Korapat Nilprapa, Kunjiranut Intarasin, Mananya kaoju, Mesa Chinavicharana, Milin Dokthian, Miori Ohkubo, Napaphat Worraphuttanon, Natruja Chutiwansopon, Nayika Srinian, Panisa Srilaloeng, Patchanan Jiajirachote, Pichayapa Natha, Pimrapat Phadungwatanachok, Praewa Suthamphong, Punsikorn Tiyakorn, Rinrada Inthaisong, Sawitchaya Kajonrungsilp, Suchaya Saenkhot, Vathusiri Phuwapunyasiri, Warattaya Deesomlert, Watsamon Phongwanit.
Member (1): Izuta Rina
Ad blocker interference detected!
Wikia is a free-to-use site that makes money from advertising. We have a modified experience for viewers using ad blockers

Wikia is not accessible if you've made further modifications. Remove the custom ad blocker rule(s) and the page will load as expected.