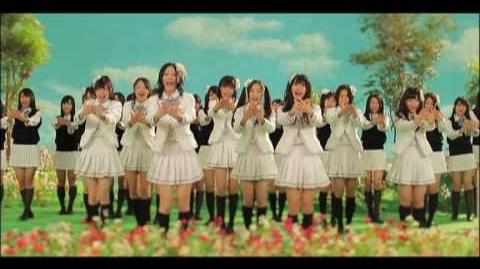 Cosmos no Kioku is a coupling song from SKE48's fourth single 1!2!3!4! YOROSHIKU!, by Shirogumi.
Song Information
Performing Members
Team S: Oya Masana, Ono Haruka, Kuwabara Mizuki, Nakanishi Yuka, Hirata Rikako, Hiramatsu Kanako, Matsui Jurina
Team KII: Akaeda Ririna, Ishida Anna, Uchiyama Mikoto, Kato Tomoko, Saito Makiko, Sato Mieko, Takayanagi Akane, Matsumoto Rina, Yamada Reika, Wakabayashi Tomoka
SKE48 Request Hour
Ad blocker interference detected!
Wikia is a free-to-use site that makes money from advertising. We have a modified experience for viewers using ad blockers

Wikia is not accessible if you've made further modifications. Remove the custom ad blocker rule(s) and the page will load as expected.