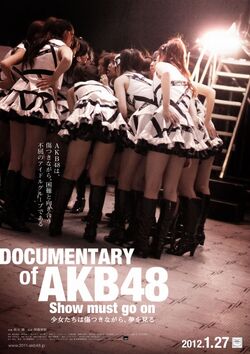 DOCUMENTARY of AKB48 Show must go on Shoujo-tachi wa Kizutsuki Nagara, Yume wo Miru (DOCUMENTARY of AKB48 Show must go on 少女たちは傷つきながら、夢を見る) is the 2nd AKB48 documentary. The movie was released on January 27th, 2012 and First Rabbit was the title song. A special documentary was also released, AKB48 +1, by the channel NHK. The DVD was released on April 20th.
The movie feature various moments of 2011, such as Team 4 formation, Maeda Atsuko winning the 3rd Senbatsu Election, first dome concert in Seibu Dome and the Dareka no Tame ni Charity Project.
Members Talking
AKB48 +1
Is a special documentary that was released, by the channel NHK.
Akihabara
Band
Coming of age ceremony
Dance
Election
Footprint
Global
HKT48
Injection
JKT48
Kageana
Leader
Mix
Next generation
Overture
Pink ribbon
Queen
Red vs white
Shake hands
Tgsk
Under girls
Voice actress
Wardrobe
Xmas
Yummy!
Zero
Videos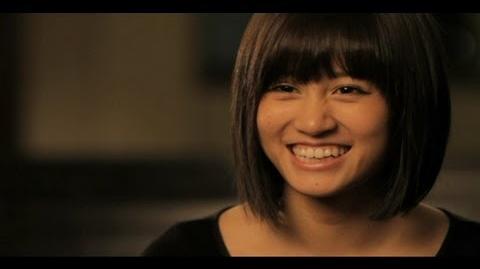 External Links
Ad blocker interference detected!
Wikia is a free-to-use site that makes money from advertising. We have a modified experience for viewers using ad blockers

Wikia is not accessible if you've made further modifications. Remove the custom ad blocker rule(s) and the page will load as expected.