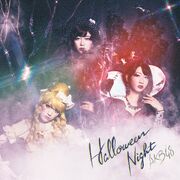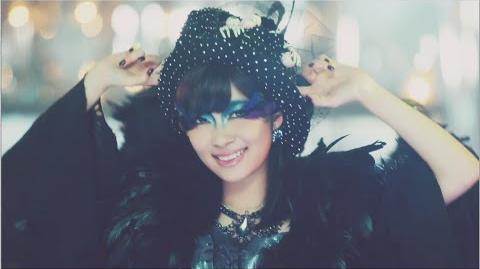 Halloween Night is the main song from AKB48's 41st single Halloween Night, by Senbatsu.
Information
Artist

Mandarin Title

万圣节之夜

Kanji Title

ハロウィーン・ナイト

Romaji Title

HAROUIIN NAITO

English Title

Halloween Night

Single
Performing Members
Music Video Information
The PV was directed by Seki Kabuki, who has worked on PVs for well-known artists. The makeup was done by JIRO, one of the top 10 notable artists in the world for 'Make-up Artist Magazine'. For some members, it took about 8 hours to perfect the makeup.

In the PV, the members time slip into the golden age of disco. The shoot took about 2 days recruiting people who danced disco during the '70s and '80s as extras. Papaya Suzuki, who was in charge of the dance for "Koi Suru Fortune Cookie", choreographed the dance for this song.
Members Halloween Costumes
Ad blocker interference detected!
Wikia is a free-to-use site that makes money from advertising. We have a modified experience for viewers using ad blockers

Wikia is not accessible if you've made further modifications. Remove the custom ad blocker rule(s) and the page will load as expected.