Ad blocker interference detected!
Wikia is a free-to-use site that makes money from advertising. We have a modified experience for viewers using ad blockers

Wikia is not accessible if you've made further modifications. Remove the custom ad blocker rule(s) and the page will load as expected.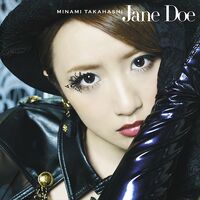 Jane Doe is the debut single released by Takahashi Minami. The title track, "Jane Doe" is used as the theme song for the drama Saki.
Tracklist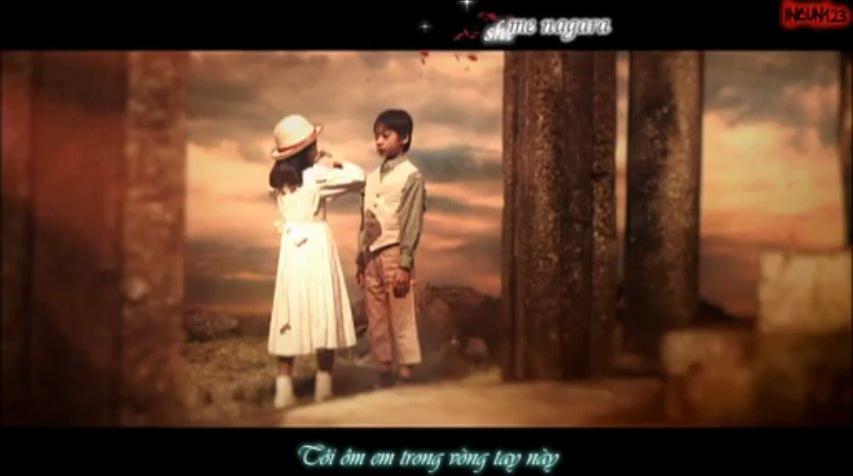 Type A
CD
Jane Doe
Yabureta Hane (破れた羽根)
Sabita Lock (錆びたロック)
Jane Doe off vocal ver.
Yabureta Hane off vocal ver. (破れた羽根)
Sabita Lock off vocal ver. (錆びたロック)
DVD
Jane Doe MUSIC VIDEO
Yabureta Hane MUSIC VIDEO (破れた羽根)
The Path of Takahashi Minami, Part 1 ~The Small General Manager Who Brings Together a Giant Group~ (高橋みなみの軌跡 前編 ~巨大グループをまとめる小さな総監督~)
Making of Jane Doe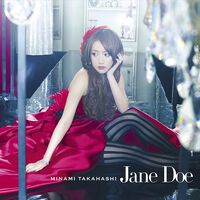 Type B
CD
Jane Doe
Yabureta Hane (破れた羽根)
Rikoteki na Ren'ai (利己的な恋愛)
Jane Doe off vocal ver.
Yabureta Hane off vocal ver. (破れた羽根)
Rikoteki na Ren'ai off vocal ver. (利己的な恋愛)
DVD
Jane Doe MUSIC VIDEO
Yabureta Hane MUSIC VIDEO (破れた羽根)
The Path of Takahashi Minami, Part 2 ~The Hard Work Paid Off After 6 Years, 8 Months, and 18 Days~ (高橋みなみの軌跡 後編 ~報われた6年8ヶ月18日の努力~)
Making of Yabureta Hane (破れた羽根)
Type C
CD
Jane Doe
Yabureta Hane (破れた羽根)
Migikata (右肩)
Jane Doe off vocal ver.
Yabureta Hane off vocal ver. (破れた羽根)
Migikata off vocal ver. (右肩)
DVD
Jane Doe MUSIC VIDEO
Yabureta Hane MUSIC VIDEO (破れた羽根)
Solo Debut Commemorative Talk Takahashi Minami x Akimoto Yasushi ~2nd Single Lyrics Meeting~ (ソロデビュー記念対談 高橋みなみ×秋元 康 ~2ndシングル作詞会議~)
Theater Edition
Jane Doe
Yabureta Hane (破れた羽根)
Buenos Aires ni Ame ga Furu (ブエノスアイレスに雨が降る)
Jane Doe off vocal ver.
Yabureta Hane off vocal ver. (破れた羽根)
Buenos Aires ni Ame ga Furu off vocal ver. (ブエノスアイレスに雨が降る)
Oricon Chart Positions
Mon
Tue
Wed
Thu
Fri
Sat
Sun
Week Rank
Sales
-
#2
45,645
#1
16,172
#1
7,777
#2
5,191
#1
3,736
#1
3,565
#2
85,493
#1
1,831
#11
#10
#8
#8
#6
#8
#10
8,991
#6
#29
#29
#25
#24
#25
#27
#28
3,229
#18
-
-
#47
#41
#46
-
#53
1,772
-
-
-
-
-
-
-
#56
1,262
-
-
-
-
-
-
-
#66
984
-
-
-
-
-
-
-
#118
492
-
-
-
-
-
-
-
#134
527
-
-
-
-
-
-
-
#190
316
Total Reported Sales: 103,066*
Trivia
Takahashi Minami is the 8th AKB48 member to get a solo debut
Jane Doe is a rock-ballad style song
Type C Exclusive Track Migikata is originally a song from Maeda Atsuko's second single Kimi wa Boku da