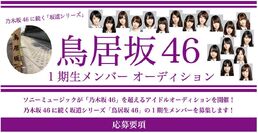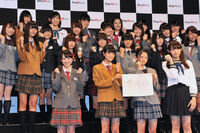 Keyakizaka46 (欅坂46  Keyakizaka46?), first announced publicly as Toriizaka46 (鳥居坂46  Toriizaka46?) in the beginning, is a japanese female idol group and is the 1st sister group of AKB48's rival group, Nogizaka46.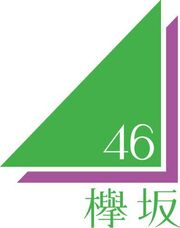 History
2015
The auditions for Toriizaka46 began on June 28, and ran until August 21.
On August 21, the first generation members were introduced and the name of the group was changed to Keyakizaka46.
Sometime in September, Suzuki Mizuho graduated from the group.
On October 4, Keyakizaka46's variety show Keyaki tte, Kakenai? started. It airs on Sundays on TV Tokyo.
In November, Harada Mayu graduated from the group after having a scandal.
On November 30, it was announced that Nagahama Neru had joined the group as an under.
2016
On April 6, Keyakizaka46 released their major debut single, "Silent Majority". Selling 261,580 copies on its first week, it became the highest selling debut single in Japanese music history (as female artists).
On May 11, a second generation of members joined the group as part of Hiragana Keyakizaka46.
On July 5, KEYABINGO!, another Keyakizaka46 variety show, started. The first season ended on September 24.
On July 16, Keyakizaka46's drama, Tokuyama Daigoro wo dare ga koroshita ka?, started airing. It ended on October 1.
On August 10, the group released their second single "Sekai ni wa Ai Shika Nai".
On November 30, the group released their third single "Futari Saison".
Members
Sister Group
Discography
Singles
Fandom Japan
External Links
Ad blocker interference detected!
Wikia is a free-to-use site that makes money from advertising. We have a modified experience for viewers using ad blockers

Wikia is not accessible if you've made further modifications. Remove the custom ad blocker rule(s) and the page will load as expected.