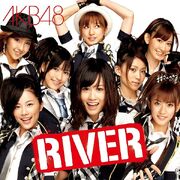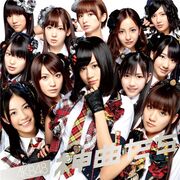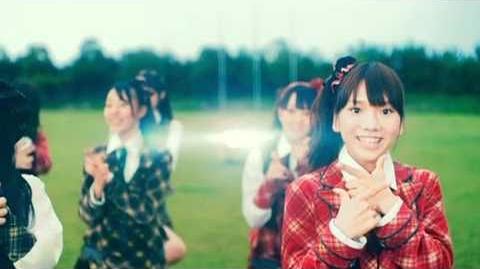 Kimi no Koto ga Suki dakara is a coupling song from AKB48's 14th single RIVER. The song is also one of the Kamikyokutachi tracks.
Kimi no Koto ga Suki dakara is sung by Undergirls.
Information
Artist

Kanji Title

君のことが好きだから

Romaji Title

Kimi no Koto ga Suki dakara

English Title

Because I Love You

Indonesian Title

Karena Kusuka Dirimu

Single

Album

Stage
Performing Members
AKB48
Single Version
HKT48
JKT48
Album Version
Team J: Ayana Shahab, Beby Chaesara Anadila, Cindy Gulla, Devi Kinal Putri, Ghaida Farisya, Jessica Vania Widjaja, Jessica Veranda Hardja, Melody Nurramdhani Laksani, Nabilah Ratna Ayu Azalia, Rena Nozawa, Rezky Wiranti Dhike, Sendy Ariani, Shania Junianatha, Sonia Natalia, Sonya Pandarwaman, Stella Cornelia
AKB48 Request Hour
Trivia
Takajo Aki is the center of this single
Kimi no Koto ga Suki dakara have managed to outrank RIVER in AKB48 Request Hour Setlist Best 100[1] from 2010 up until 2013.
Notes
External Links
Ad blocker interference detected!
Wikia is a free-to-use site that makes money from advertising. We have a modified experience for viewers using ad blockers

Wikia is not accessible if you've made further modifications. Remove the custom ad blocker rule(s) and the page will load as expected.