Kitagawa Kenji
Released:
October 19, 2011
Genre:
J-Pop
Format:
CD Single, CD+DVD
Label:
laugh out loud record
Producer:
Akimoto Yasushi
Theater Edition

NMB48 Singles Chronology
Previous:
Nagiichi
5th Single
(2011)
Next:
Bokura no Eureka
7th Single
(2013)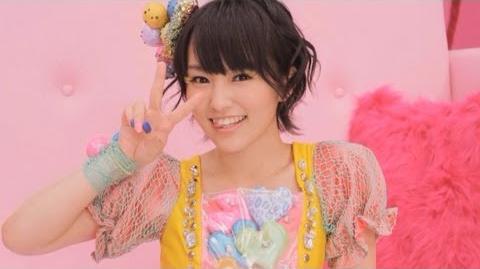 "Kitagawa Kenji" is the sixth single released by NMB48. It was released in four versions. Each of the limited editions came with a bonus DVD will different contents except for similar title track music video. First Press versions of each came with a lottery ticket for handshake event, trading card (1 of 16 for each type – 48 total), and raw photo (1 of 63).
Tracklist
Included Members
★ Senbatsu (選抜) (16 Members) (Yamamoto Sayaka and Watanabe Miyuki Center)

Shirogumi (白組) (12 Members)

Akagumi (紅組) (12 Members)

Namba Teppoudai Sono Ni (8 Members)

Undergirls (アンダーガールズ) (21 Members)

Oricon Chart Positions
| Mon | Tue | Wed | Thu | Fri | Sat | Sun | Week Rank | Sales |
| --- | --- | --- | --- | --- | --- | --- | --- | --- |
| - | #1 | #2 | #2 | #1 | #1 | #2 | #1 | 317,051 |
| #3 | #9 | #8 | #5 | #5 | #6 | #2 | #6 | 19,106 |
| 5 | 23 | 20 | 13 | 13 | 6 | 21 | 18 | 10,463 |
| 13 | 34 | 31 | 26 | 26 | 23 | 25 | 30 | 3,488 |
| 15 | 39 | 33 | 26 | 29 | 30 | 20 | 29 | 3,052 |
| 16 | 44 | 24 | 29 | 38 | 44 | 30 | 34 | 2,578 |
| 38 | 47 | 46 | - | 1 | 46 | 32 | 9 | 11,734 |
| 34 | 2 | 20 | 27 | 21 | 16 | 17 | 4 | 30,683 |
| 29 | 18 | 13 | 16 | 13 | 9 | 2 | 10 | 4,215 |
| 15 | 31 | - | 45 | 49 | - | - | 44 | 1,367 |
| - | - | - | - | - | - | - | 60 | 930 |
| 36 | - | - | - | - | - | - | 89 | 785 |
| - | - | - | - | - | - | - | 90 | 817 |
| - | - | - | - | - | - | - | 118 | 541 |
| - | - | - | - | - | - | - | 128 | 499 |
| - | - | - | - | - | - | - | 154 | 415 |
| - | - | - | - | - | - | - | 132 | 494 |
| - | - | - | - | - | - | - | 157 | 357 |
| - | - | - | - | - | - | - | 161 | 290 |
| - | - | - | - | - | - | - | 190 | 274 |
| - | - | - | - | - | - | - | 195 | 270 |
| Year | Month | Month Rank | Sales |
| --- | --- | --- | --- |
| 2012 | November | 1 | 350,108 |
| 2012 | December | 8 | 48,047 |
Total Reported Sales: 409,409
Total Sales of 2012: 353,160 (#17 single of the year)
Total Sales of 2013: 56,249
Trivia
First single after Team BII formation
This was the first and only NMB48 single to include Yokoyama Yui