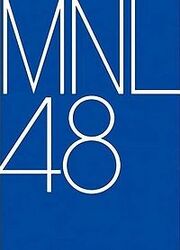 MNL48 is an AKB48 Overseas Sister Group to be established in Manila, Philippines. The planned project was announced during the 2016 AKB48 Single Concert on March 26, 2016 at the Kanagawa Yokohama Stadium along with two other Sister Group Projects. Auditions for 1st Generation members started right after AKB48's Team 8 members visited the Philippines on December 3, 2016.
External Links
Reference
Ad blocker interference detected!
Wikia is a free-to-use site that makes money from advertising. We have a modified experience for viewers using ad blockers

Wikia is not accessible if you've made further modifications. Remove the custom ad blocker rule(s) and the page will load as expected.