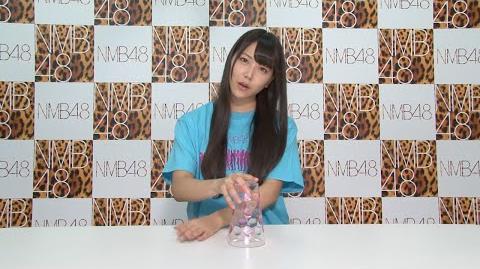 Natsu no Saiminjutsu (夏の催眠術  Natsu no Saiminjutsu?) is a song of NMB48 Team M from their 2nd album Sekai no Chuushin wa Osaka ya ~Namba Jichiku~.
Song Information
Title (Romaji/English): Natsu no Saiminjutsu (Hypnotic Summer)
Title (Kanji/Kana): 夏の催眠術 (

なつのさいみんじゅつ

?

)
Lyrics: Akimoto Yasushi
Composition and Arrangement: Itagaki Yusuke
Related Work: Koi Suru Udon Ken "Ohenji" CM Song[1]
Performing Members
Team M: Shiroma Miru, Azuma Yuki, Ishizuka Akari, Okita Ayaka, Kawakami Rena, Kinoshita Momoka, Kushiro Rina, Kondo Rina, Takano Yui, Takei Sara, Tanigawa Airi, Fujie Reina, Miura Arisa, Mita Mao, Murakami Ayaka, Murase Sae,
Team M/AKB48 Team A Kennin: Yagura Fuuko
Team M/SKE48 Team KII Kennin: Yamada Nana
Trivia
Reference
↑ Koi Suru Udon Ken CM feat. Kawakami Rena and Natsu no Saiminjutsu (YouTube)
Ad blocker interference detected!
Wikia is a free-to-use site that makes money from advertising. We have a modified experience for viewers using ad blockers

Wikia is not accessible if you've made further modifications. Remove the custom ad blocker rule(s) and the page will load as expected.