Ad blocker interference detected!
Wikia is a free-to-use site that makes money from advertising. We have a modified experience for viewers using ad blockers

Wikia is not accessible if you've made further modifications. Remove the custom ad blocker rule(s) and the page will load as expected.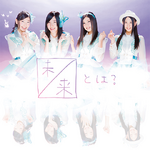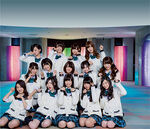 Neko no Shippo ga Pin to Tatteru you ni is a coupling song from SKE48's 14th single Mirai to wa?. It is sung by Team S, with Mukaida Manatsu as the center.
Information
Kanji Title: 猫の尻尾がピンと立ってるように…feat. Bose (スチャダラパー)
Romaji Title: Neko no Shippo ga PIN to Tatteru you ni...feat. Bose (SUCHADARAPAA)
Single: Mirai to wa? (SKE48)
Performing Members