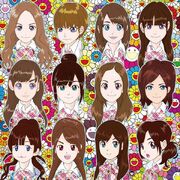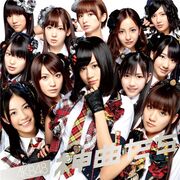 Shonichi is a coupling song from AKB48's 12th single Namida Surprise!.
Shonichi is sung by Team B. Shonichi is a recording of Team B 3rd Stage's popular song Shonichi
Information
Artist

Kana Title

初日

Romaji Title

Shonichi

English Title

Opening Day

Single
Performing Members
Team B: Urano Kazumi, Oota Aika, Kashiwagi Yuki, Katayama Haruka, Kohara Haruka, Saeki Mika, Sashihara Rino, Tanabe Miku, Nakagawa Haruka, Nakaya Sayaka, Nakatsuka Tomomi, Nito Moeno, Hirajima Natsumi, Yonezawa Rumi, Watanabe Mayu
Lyrics
Ad blocker interference detected!
Wikia is a free-to-use site that makes money from advertising. We have a modified experience for viewers using ad blockers

Wikia is not accessible if you've made further modifications. Remove the custom ad blocker rule(s) and the page will load as expected.