A theater is one of the permanent locations where AKB48 or a sister group perform almost everyday. Each of the current 48 groups has its own theater at a separate location. Performances at the theater are almost always a set of songs called a stage, which can be original or a revival of a previous stage. The teams in a group often perform separate stages simultaneously. There are currently four theaters in various regions of Japan, and two outside of Japan. Staff member Kayano Shinobu is the general manager of all the theaters.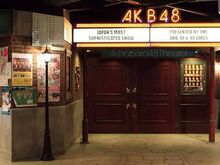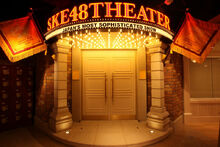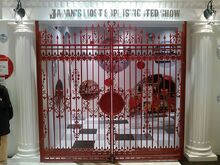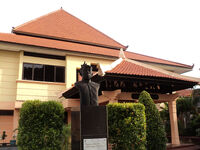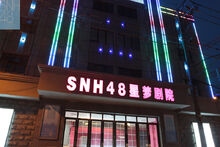 Trivia
Former Theater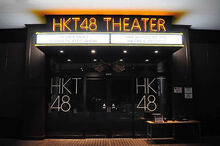 HKT48 Theater (HKT48劇場), is where HKT48 held their Theater Performances almost everyday. The HKT48 Theater is in Hakata, Fukuoka, which is the place that HKT48 is named after. The HKT48 Theater is the only 48 theater that has a permanent walkway built in. Hakata, Fukuoka Capacity - 300
Ad blocker interference detected!
Wikia is a free-to-use site that makes money from advertising. We have a modified experience for viewers using ad blockers

Wikia is not accessible if you've made further modifications. Remove the custom ad blocker rule(s) and the page will load as expected.