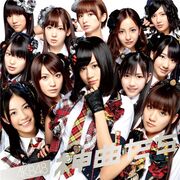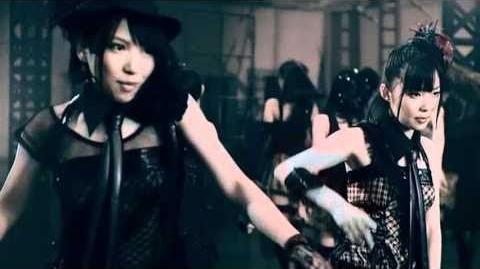 Tobenai Agehachou is a coupling song from AKB48's 13th single Iiwake Maybe. The song is also one of the Kamikyokutachi tracks.
Tobenai Agehachou is sung by Undergirls from the 1st Senbatsu Sousenkyo. The center is Yonezawa Rumi.
Information
Artist

Kana Title

飛べないアゲハチョウ

Romaji Title

Tobenai Agehachou

English Title

Swallowtail Butterfly

Single

Album
Performing Members
Team A: Takajo Aki
Team K: Ohori Megumi, Masuda Yuka, Matsubara Natsumi
Team B: Yonezawa Rumi, Hirajima Natsumi, Sashihara Rino, Katayama Haruka
Team S: Matsui Rena
AKB48 Request Hour
External Links
Ad blocker interference detected!
Wikia is a free-to-use site that makes money from advertising. We have a modified experience for viewers using ad blockers

Wikia is not accessible if you've made further modifications. Remove the custom ad blocker rule(s) and the page will load as expected.